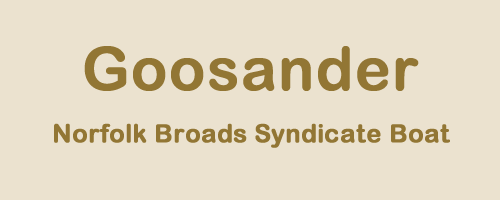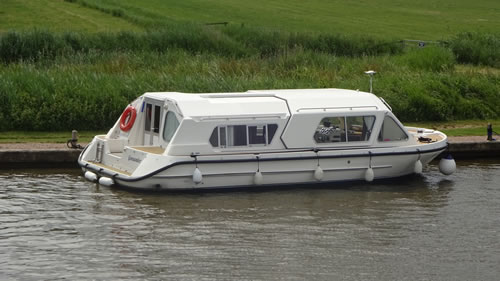 Goosander is an Alpha 29MK1A Moulding, built and fitted out by Russell Marine in 2002.
She is 9.45mtrs (31ft) long with a beam of 3.65mtrs (12ft).
Bow with front entrance
Goosander has two entrances, Access from the front is down two steps and double doors opening on to the saloon area. Non-slip decking material has recently been added all around Goosander's walkways. The hull is protected by adequate fendering. A hand operated winch operates the mud-weight. Hydraulic bow thrusters are operated from the steering position. A television aerial is permanently fitted on an extendable pole, located in the stair well.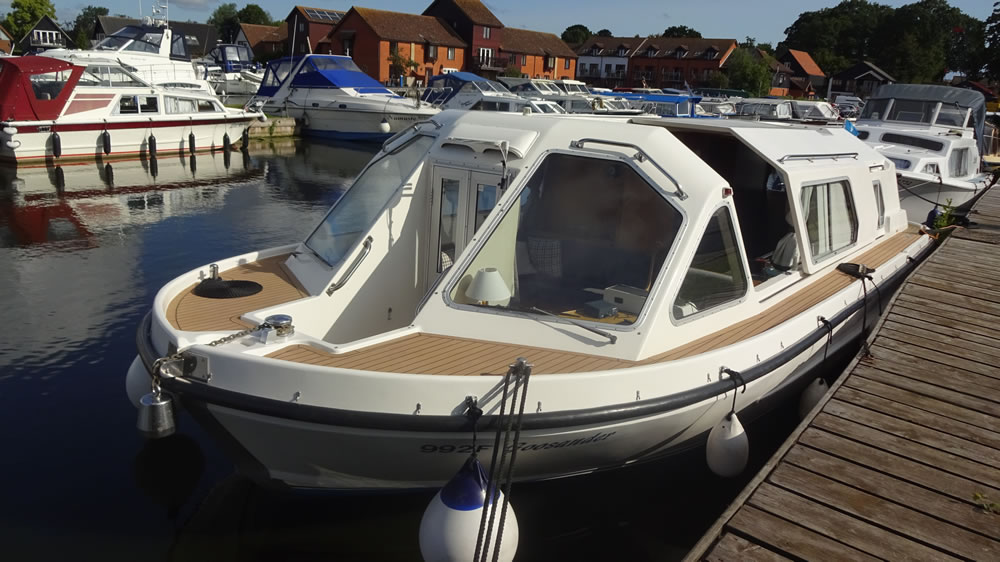 Stern with rear entrance

Rear access is down two steps to a pair of large opening doors, making portage of your holiday items easier to get onboard. The hull also incorporates a bathing platform, which is useful when stern-mooring. The engine compartment is under the right locker, whilst the gas bottle locker is located under the orange life ring. Water, fuel and pump-out ports are all situated on the aft sides of the boat.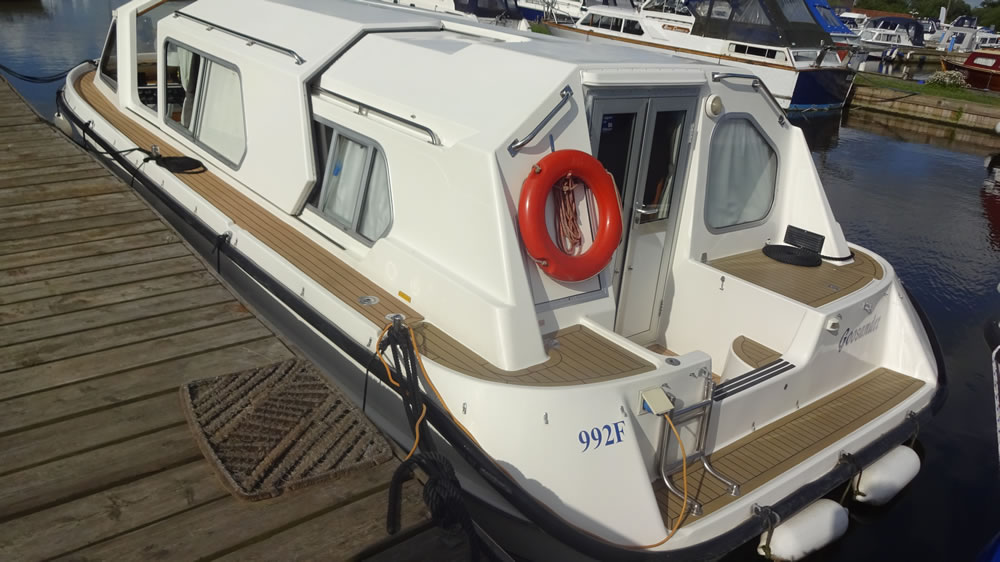 Goosander's sliding wheelhouse
When the sun is out, you want to be able to make the most of it, both when cruising or just lying idly at a mooring for an al-fresco lunch. The sliding wheelhouse on Goosander, allows the whole saloon to be open to the weather if required, or each side independently, which can open the space to the sun, whilst acting as a wind deflector if needed.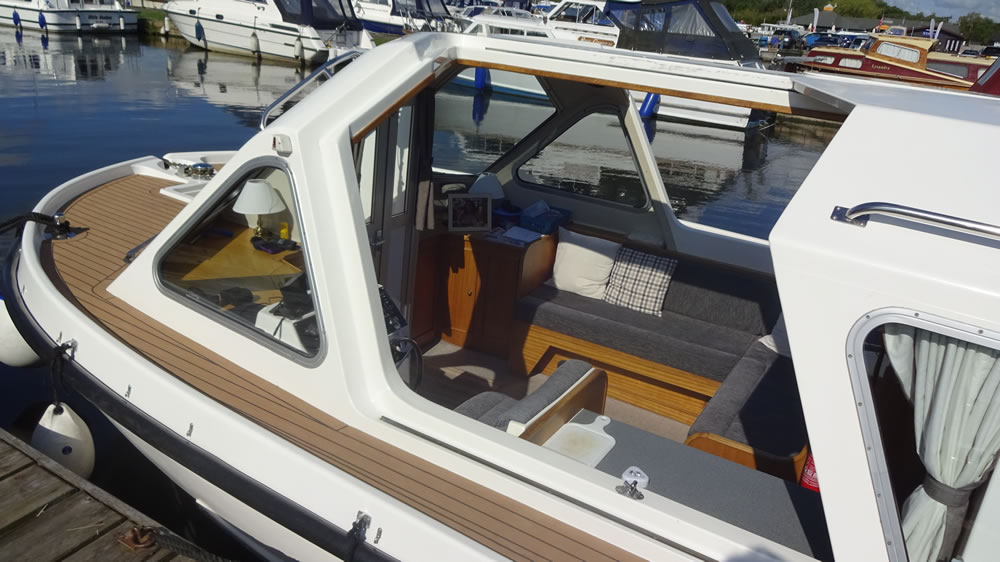 Engine Compartment

Goosander's engine is a Nanni (2002) 35HP Diesel. The fuel tank capacity is 130 litre (28 Gallon) - We find this is more than enough for a one week holiday. The tank will normally be left full by the previous occupants on completion of their week afloat.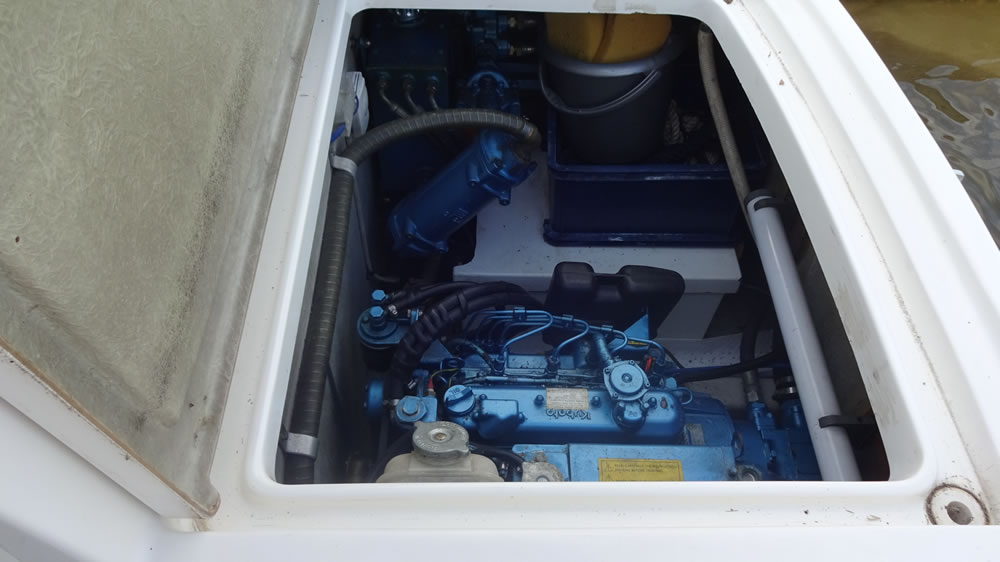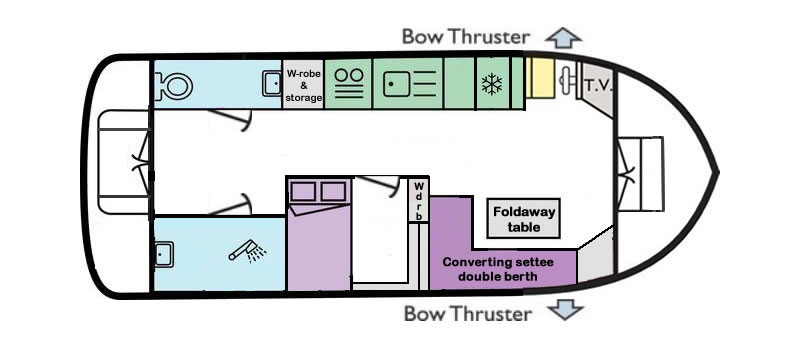 Plan is a representation, and is not to scale.